Norman Personal Injury Lawyers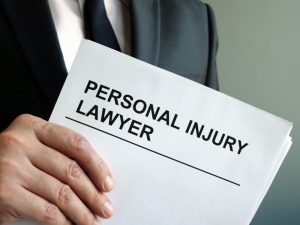 If you sustained an injury in an accident due to someone's negligent, careless, or willful actions, contact McCutchen Napurano - The Law Firm immediately. You might be entitled to compensation for the harm the at-fault party caused. We could represent you in your case and help you pursue legal action.
Most people don't prepare for a traumatic accident. Unfortunately, an accident can happen anytime, anywhere. It's entirely disruptive and can interfere with a person's daily routine.
McCutchen Napurano - The Law Firm knows the devastation of getting hurt because of someone else's actions. We can investigate the incident to determine who was at fault and hold that person or company liable. Our legal team will protect your rights during the legal process and provide the guidance and support you need.
Call McCutchen Napurano - The Law Firm at (479) 783-0036 for a free consultation with one of our Norman personal injury lawyers.
Personal Injury Cases McCutchen Napurano - The Law Firm Takes
At McCutchen Napurano - The Law Firm, we represent injured clients in a range of personal injury matters, including:
If your injury occurred in any type of accident someone else caused, do not hesitate to contact McCutchen Napurano - The Law Firm. One of our personal injury lawyers in Norman, OK, can create a legal strategy and seek the maximum available compensation on your behalf.
Compensation in a Personal Injury Case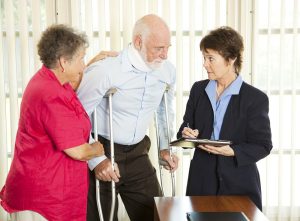 The compensation you recover will depend on the circumstances of the accident. You could file a claim with the at-fault party's insurance company if they have liability coverage. You might be able to file a lawsuit if they don't have liability insurance or the insurance carrier denies your claim.
The compensation you receive could provide money for your accident-related losses, such as:
Emotional distress
Loss of enjoyment of life
Permanent disfigurement or scarring
You might also recover punitive damages in a lawsuit against the negligent party. A court only awards this type of compensation if you can show clear and convincing evidence that the defendant acted intentionally and with malice towards others or is guilty of reckless disregard for the rights of others.
Statute of Limitations in Personal Injury
In Oklahoma, the statute of limitations for personal injury cases allows a two-year timeframe to file a lawsuit. That means you must file suit within two years of the date of the accident to pursue compensation.
Contact Us
McCutchen Napurano - The Law Firm is ready to represent you in your personal injury case against the person or company that caused your injury. We will be your advocates and work hard to try to obtain the full and fair compensation you deserve for your injuries and losses.
If someone else's wrongdoing caused your injury in an accident, call McCutchen Napurano - The Law Firm at (479) 783-0036 to set up your free consultation with one of our dedicated Norman personal injury lawyers.