Attorneys for Lost Wages After a Car Accident in Arkansas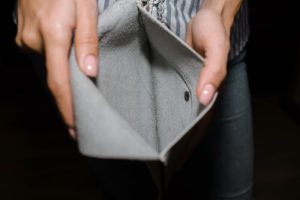 Were you in a car accident that was someone else's fault? Have you lost wages or income while you recover from it? You deserve to be compensated. After all, if it weren't for someone else's actions, you wouldn't have to miss work to recover from your injuries, and you wouldn't face financial strain because of it.
The experienced Fort Smith car accident attorneys of McCutchen Napurano - The Law Firm have represented injured clients for over three decades. We've helped car accident victims recover compensation for their lost wages after suffering serious injuries. We may be able to help you, too. Call McCutchen Napurano - The Law Firm at (479) 783-0036 today or submit your information through our contact form so one of our representatives can get in touch with you as soon as possible.
Lost Wages After an Accident
When you suffer injuries in a car accident due to no fault of your own, your world can be turned upside down in an instant. Your injuries may be painful, and your recovery may be long and challenging. You should be able to focus on recovering from your injuries, not worrying about where the money will come from to pay your bills.
It's common for accident victims who suffer serious injuries to be unable to return to work immediately after the accident. Some people have to take an extended leave of absence from work because they need extensive medical treatment for their injuries and time to try to recover from them. Others may not be able to work for the foreseeable future because their injuries have caused serious disabilities. Unfortunately, some accident victims lose their jobs through no fault of their own because their injuries and their recovery prevent them from returning to work within their employers' desired timeline.
If you've had to take time from work due to your accident-related injuries, you likely have lost wages or income. While some people may have benefits that allow them paid leave, oftentimes, accident victims need much more time to recover than their paid leave offers. Many other accident victims don't have these benefits, so missing several days or weeks of work due to their injuries can have devastating financial consequences for them.
Compensation for Lost Wages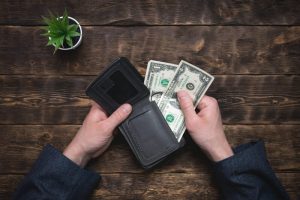 After you've been injured in an accident, the person who was responsible for the accident may owe you compensation. The consequences and costs associated with your injuries can be a serious burden to you, and you may be entitled to recoup that money from the responsible party.
Compensation for your injuries is also called compensatory damages. There are several types of damages, including economic and non-economic damages.
You may be eligible for economic damages that would compensate you for your lost wages. In addition, economic damages might cover the costs of your medical bills for the care and treatment you received for your accident-related injuries, the potential loss to your future earning capability, and the costs of repairing or replacing your property that was damaged in the accident.
Non-economic damages cover the costs related to how the accident and your injuries have affected you personally. You may be eligible to receive these damages for the mental anguish you've been going through in the aftermath of the accident. Your pain and suffering, loss of enjoyment of life, and a decline in your quality of life as a result of your accident-related injuries can also be covered by non-economic damages.
Another form of compensation that you may recover is punitive damages, but an award of this type is rare. They are only available in a court proceeding. They're meant to punish the person responsible for the car accident and prevent similar events in the future.
How to Obtain Compensation for Your Lost Wages
The first step in recovering compensation for your lost wages is to file a personal injury claim with the responsible party's insurance company. Your lawyer will help you file your claim and then will negotiate with the insurance company on your behalf. Your lawyer will try to get you a full and fair settlement that will compensate you for your accident-related losses, including your lost wages. If the insurance company won't provide a satisfactory settlement offer, your lawyer may file a lawsuit to take your case to court to try to help you get the compensation you're owed.
How McCutchen Napurano - The Law Firm Can Help You Recover Compensation for Your Lost Wages
At McCutchen Napurano - The Law Firm, we've spent over 30 years fighting for Arkansans and Oklahomans to obtain the compensation they were owed after suffering injuries due to other people's negligent actions. We pride ourselves on only representing the people who are harmed by the actions of others and helping them fight back against the insurance companies who try not to pay them the compensation they deserve.
Our founding attorney, Joey McCutchen, has an expansive record of obtaining significant settlements and awards for his clients. He's helped one of his clients injured in a car accident obtain one of the biggest awards in the history of Sebastian County.
We believe in working hard for you when you need us. We don't want our clients having to sacrifice the compensation they are owed because they can't afford legal representation. That's why we work on a contingency basis. This means that you don't have to pay us any upfront costs or fees. You pay us after we settle or win your case. We don't get paid until you do.
McCutchen Napurano - The Law Firm provides all of our clients with dedicated, skilled legal representation. You can count on us to prioritize your case and use all of our resources to help you reach a favorable outcome.
Call the Knowledgeable Arkansas Car Accident Attorneys of McCutchen Napurano - The Law Firm Immediately
If you've lost wages or income as a result of car accident-related injuries that were caused by someone else, call the car accident attorneys of McCutchen Napurano - The Law Firm at (479) 783-0036 or contact us online today. We'll discuss your legal options with you during a free consultation.