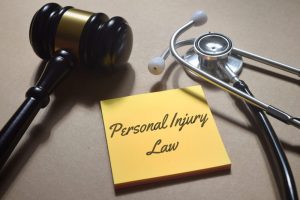 Did you suffer injuries in an accident in Arkoma, Oklahoma? Were your injuries the result of someone else's negligent actions? If so, contact McCutchen Napurano - The Law Firm immediately to discuss your personal injury case with us. We can review the circumstances of the incident and advise you about your available legal options.
Even a minor injury can disrupt your life. You suddenly face the responsibilities of attending doctor's appointments, paying medical bills, and taking time off from work to heal. This can present various challenges you might not know how to handle. Many accident victims can't afford the expenses that come with recovering from an injury and suffer serious economic hardships. The negligent party should be financially responsible for your incurred costs if they were entirely at fault for the accident.
At McCutchen Napurano - The Law Firm, we offer the necessary legal representation and services to help accident victims hold people and companies liable for their misconduct. You can depend on our team to fight by your side for the justice you deserve. We will tirelessly work to seek the money you're owed so you can pay for the costs associated with your physical therapy, prescription medications, hospitalization, and other expenses.
For a free consultation with one of our experienced Arkoma personal injury attorneys, call (479) 783-0036 right now. We will be happy to meet with you to determine what we can do to help you with your case.
Our Arkoma Practice Areas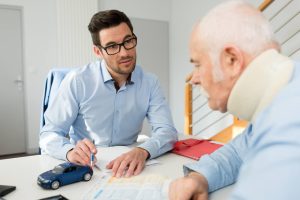 McCutchen Napurano - The Law Firm has years of experience providing legal representation and support to accident victims in Arkoma, Oklahoma. Our team will put forth our best effort to try to reach your desired outcome. We know how important it is to meet your needs while working on your case. You will be our top priority and receive the personalized attention you deserve.
Our Arkoma personal injury attorneys can handle your insurance claim or lawsuit involving these types of personal injury cases:
Do not hesitate to reach out to McCutchen Napurano - The Law Firm if you want to pursue your personal injury case.
How McCutchen Napurano - The Law Firm Can Help After Your Personal Injury
Accidents are common. They can happen under any circumstance to any person. Sometimes, accidents are simply accidents. They're no one's fault. However, when someone's negligence results in another's injury or death, the victim can pursue compensation from the at-fault party.
McCutchen Napurano - The Law Firm knows how to perform accident investigations to determine fault. We will collect the available evidence to prove what happened and the injuries you suffered. The evidence we need will depend on the type of accident you were involved in but could include:
Copies of the at-fault party's insurance policies
Accident scene photos
Repair estimates for personal property damaged in the accident
Affidavits from medical providers and other experts
Video surveillance of the incident
Police/incident reports
Eyewitness statements
Your medical records and additional documentation showing the injuries you sustained and the treatment you needed to recover
Your medical bills and other expenses incurred from the incident
Reports from your employer regarding loss of income and other work-related costs
Pictures of your physical injuries
It's critical to seek representation from a qualified personal injury lawyer in Arkoma, Oklahoma, before proceeding with your case. At McCutchen Napurano - The Law Firm, we know how to calculate the losses an accident victim suffered to determine an adequate compensation amount. You should not be left with any out-of-pocket expenses if your actions didn't contribute to your injuries.
Compensation Available in a Personal Injury Case
One option for seeking compensation from the at-fault party is to file a claim with their liability insurance company. For example, if you were in a car accident, you could file a claim with their auto insurance carrier for a settlement up to the amount of liability coverage listed on their policy.
The compensation you receive will depend on the available insurance coverage and other contributing factors, such as the severity of your injury, amount of evidence proving fault, and your total incurred expenses. Your settlement could compensate you for the losses you suffered, such as:
Lost earning capacity
Emotional distress
Permanent scarring or disfigurement
Loss of enjoyment of life
Another possible option for recovering compensation is to file a lawsuit against the at-fault party. However, a jury could reduce your financial award by your percentage of shared fault for the accident under the modified comparative negligence statute.
To clarify, let's say you suffered $100,000 in losses from a truck accident. The truck driver might have been speeding, but you were also texting on your cell phone. A jury could determine the truck driver was 75 percent to blame for the accident, but you were also 25 percent responsible. That means the most compensation you could receive would be $75,000. If you were more than 50 percent at fault, you would be prohibited from obtaining any financial recovery at all.
Besides seeking compensation for the losses above, you might also be able to recover punitive damages. This form of compensation is meant to punish the defendant for their misconduct and deter similar behavior in the future. You must show clear and convincing evidence of the defendant's intentional and malicious actions to receive this financial award.
Statute of Limitations for Personal Injury Cases
When you file a personal injury lawsuit, you must follow the statute of limitations. This is a limited timeframe an accident victim has to pursue legal action against another party. There is a two-year statute of limitations for personal injury cases in Oklahoma. That means you have to initiate your lawsuit within two years from the date of your injury. If the deadline passes, you could lose your right to seek compensation from the at-fault party in court.
Speak to a Dedicated Personal Injury Lawyer in Arkoma, OK
If you suffered injuries due to the negligent actions of another person or company, contact McCutchen Napurano - The Law Firm today. One of our Arkoma personal injury lawyers could help you pursue the maximum compensation available and hold the negligent party liable for their wrongdoing.
For a free consultation, call us at (479) 783-0036 or complete our online contact form.