Community Involvement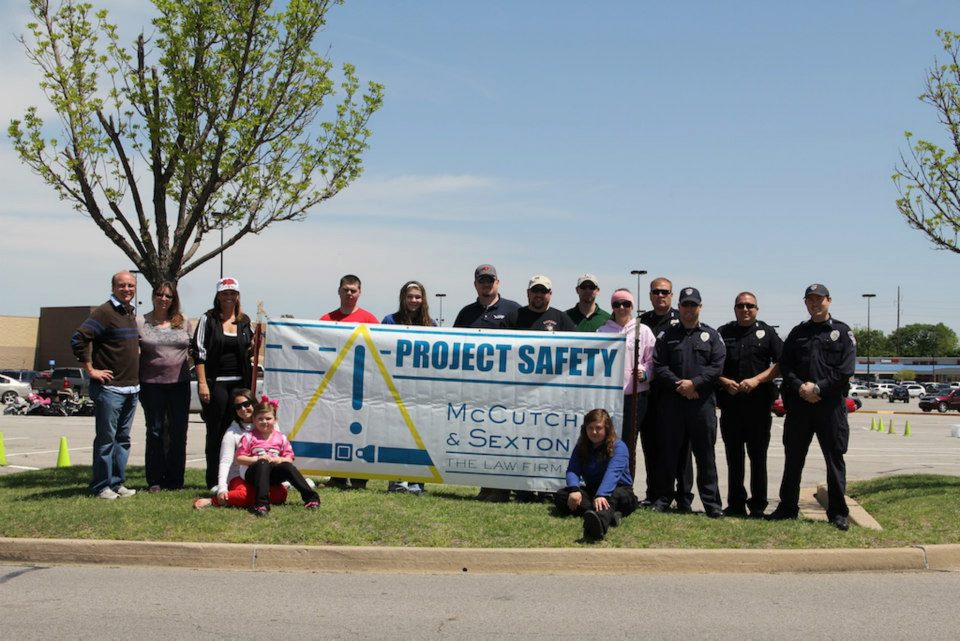 At McCutchen Napurano - The Law Firm, we are proud to represent our clients in a wide variety of personal injury and disability claims. But, we are even more passionate about making a positive impact on the community, especially the youth of our community.
The Law Firm is recognized for our dedication to supporting the schools and causes that improve the quality of life and help to build a strong foundation for our community's future.
Here are just a few of the community-based projects we are proud to support:
Leading Lawyers: The Legal Standouts of 2020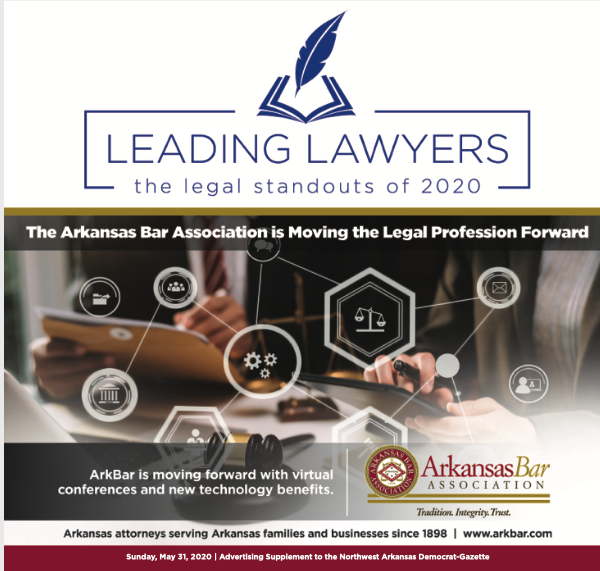 Distracted Driving Project
McCutchen Napurano - The Law Firm kicked off our distracted driving project in January by presenting to the 6th grade classes at some of the local schools in Fort Smith. Michelle Payden with Families Against Distracted Driving (FADD) and staff from McCutchen Napurano - The Law Firm did presentations at Fairview Elementary, Cavanaugh Elementary, Immaculate Conception, Tillis Elementary, and Euper Lane Elementary for students and staff. The staff talked to the students about distracted driving, what it meant, and involved the students in a conversation about the different types of distracted driving that can happen. After the presentation students were asked to participate in a drawing contest with the topic being "what does distracted driving mean to you?" Two weeks after the presentation, McCutchen Napurano - The Law Firm, picked up the art projects from the various schools and had a judging contest. The judges for the project included local people that have a vested interest in distracted driving and our local youth. The judges included; Steve Jackson, Kevin Settle, Danny Baker, Aric Mitchell, and John Lovett.
On March 11th and 12th Joey McCutchen, along with some of his staff members, will return to the elementary schools to present the awards to the 1st, 2nd, and 3rd place winners. The first place winners will receive a new iPad, and the 2nd through 3rd place winners will receive a gift card from Wal-Mart. It is also during this presentation that the students will be given pledge sheets to get filled out by people that will be willing to pledge that they will not drive distracted and will pay attention to their safe driving skills. The pledge sheets will be gathered up one week later and the classes with the most signed pledges will be given a free pizza party which will also be sponsored by McCutchen Napurano - The Law Firm.
To finalize this project, all five 1st place winners will be honored by allowing their drawings to be included on a distracted driving billboard that will be placed in the Fort Smith community so that everyone can see the winners. The billboard will also be sponsored by the Law Firm.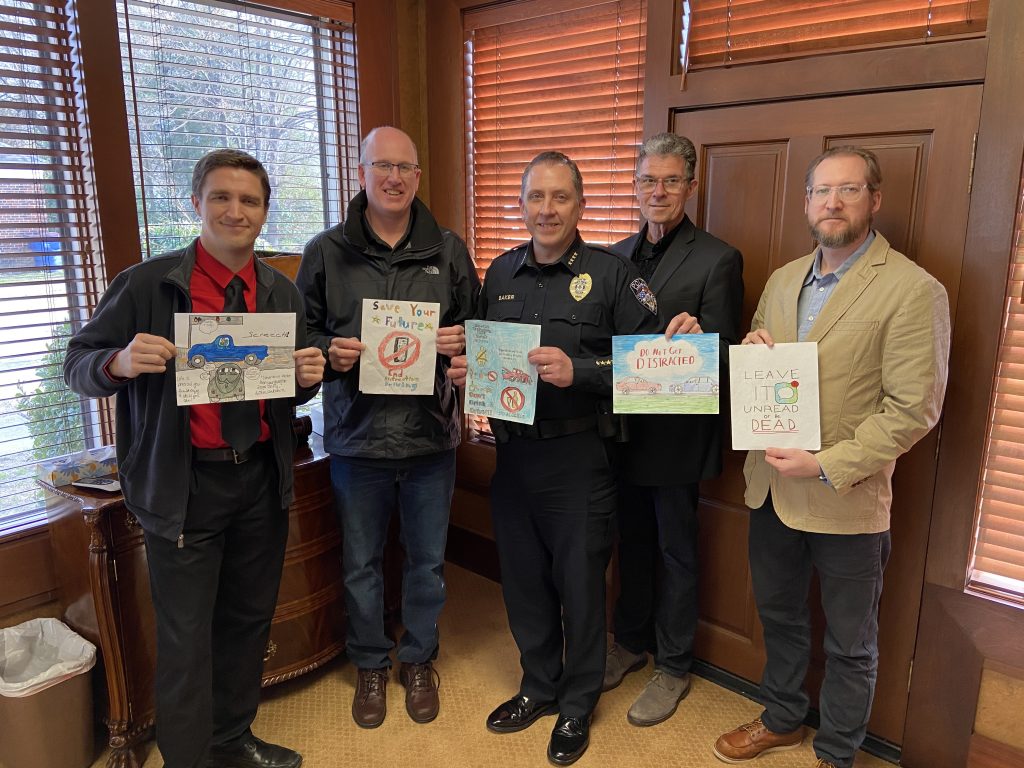 Teen Driving ROADeo
On October 12, 2019, McCutchen Napurano - The Law Firm took part in the Teen Driving ROADeo at Har-Ber High School to educate students about the dangers of distracted driving. The Springdale Fire Department was also in attendance and taught students about the risks associated with teen driving and performed a vehicle extraction using the "Jaws of Life."
According to the National Highway Safety Traffic Safety Administration, in 2017 there were 3,166 people killed in vehicle crashes involving distracted drivers. The largest group affected by smartphone use are drivers 15 to 19 years old, which make up 23 percent of all drivers involved in fatal smartphone distracted driving crashes!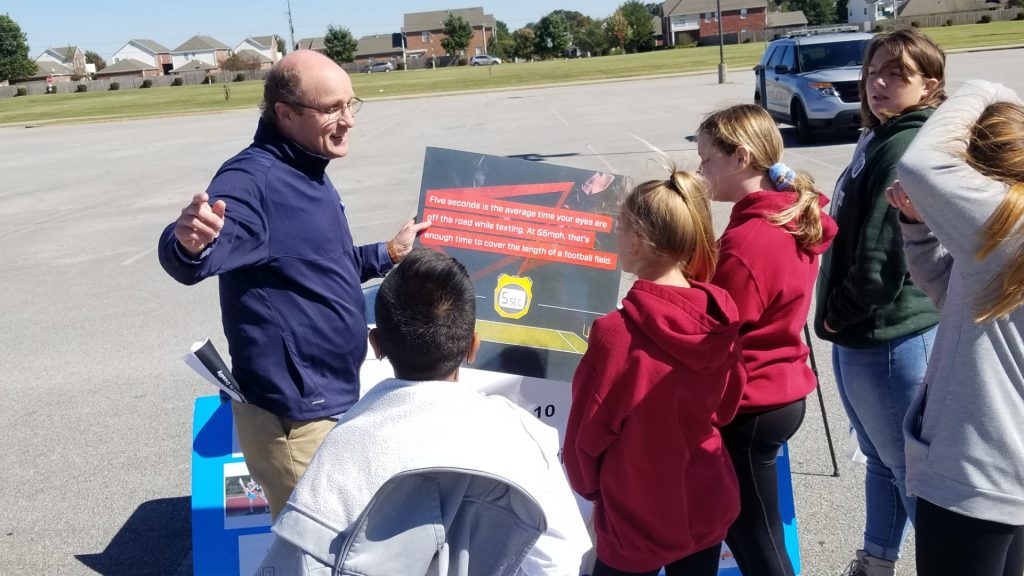 If you're driving, follow these rules to keep yourself and other drivers safe:
If you are expecting a text message or need to send one, pull over and park your car in a safe location before you attempt to text.
Designate your passenger as your "designated texter." Allow them access to your phone to respond to calls or messages.
Do not engage in social media scrolling or messaging while driving. Cell phone use can be habit-forming. Struggling to not text and drive? Put the cell phone in the trunk, glove box, or back seat of the vehicle until you arrive at your destination.
The Arkansas Trial Lawyer Association (ATLA) also had a booth at the event. Stephen Napurano of McCutchen Napurano - The Law Firm and James Armstrong educated students about the Constitution and the importance of the 7th Amendment. The 7th Amendment, being the right to a trial by jury, is the amendment that protects all of the rest!
Check out the Event Flyer!
Child Seat Safety Project – 2019
On April 20, 2019, McCutchen Napurano - The Law Firm offered free inspections and giveaways of child car seats at the 17th annual Child Car Seat Safety Event.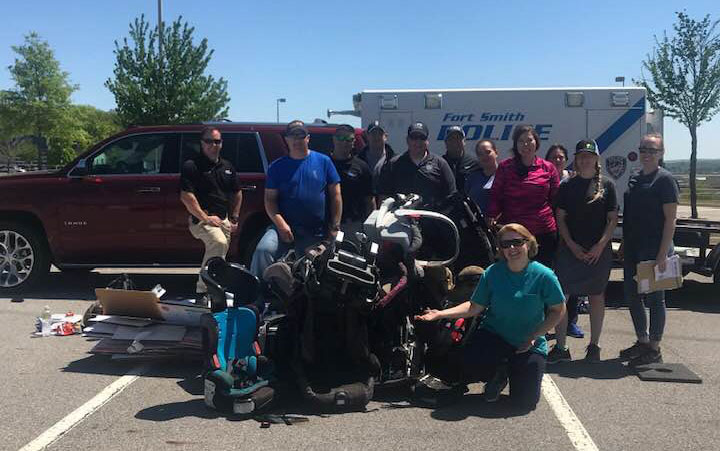 People Against Distracted Driving
Thank you to everyone who made the People Against Distracted Driving event possible.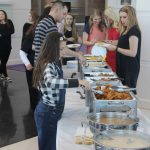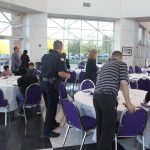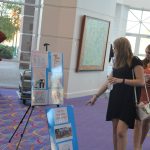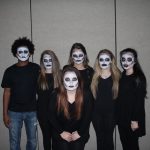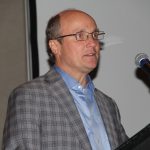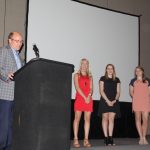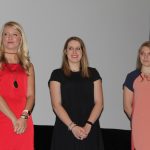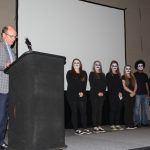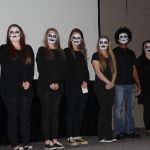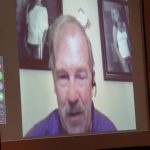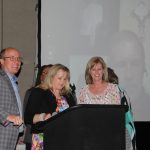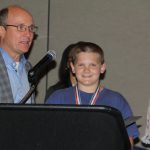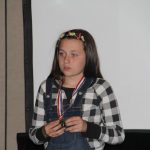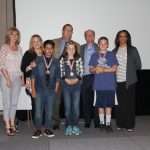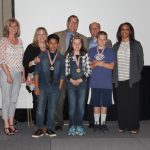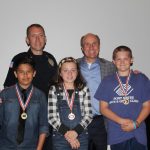 PADD® (People Against Distracted Driving) President, Mike Kellenyi was honored to present awards for the Cavanaugh and Fairview 6th grade students for their with this entire school year towards "Kick …The Distracted Driving Habit" campaign held in Fort Smith on April 14, 2016. This safety project was sponsored and ran by McCutchen Napurano - The Law Firm along with the Fort Smith Police, Northwest Arkansas Driving Academy, Dixie Bell Offices and The South West Times. These 6th graders are our country's answer to ending death by DUI (of cell phones). It is a wonderful tribute to Nikki Kellenyi on the eve of her four year anniversary of being killed by a distracted driver.
Special thanks to Fairview Principal, Ms. Walter, and Cavanaugh Principal, Mr. Needham, along with their 6th grade teachers and students who participated in this year-long safety project.
Child Seat Safety Project – 2018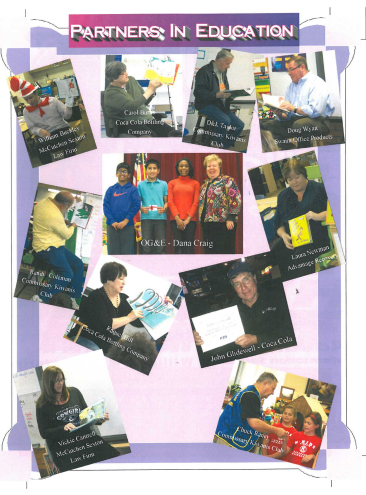 Every spring for the past 17 years, parents and grandparents have been invited to stop by for a free safety inspection. Outdated and recalled safety seats are replaced free of charge purchased by the law firm. Certified Child Safety Seat Inspectors from the Fort Smith Police Department are on hand to provide instruction and inspections throughout the day. Flyers regarding the event are posted at area Boys & Girls Clubs, day care centers, churches and on social media. We ask a local retailer such as Target or Walmart to allow us space to set up inspection stations and participants just drive through to a stall and have the seats inspected.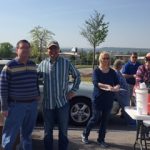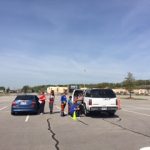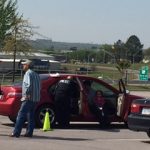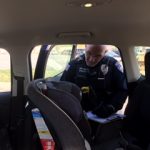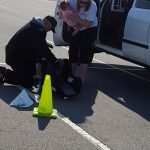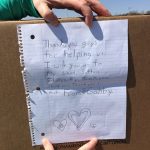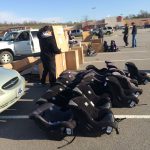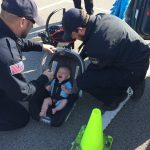 Boys and Girls Club
"The Fort Smith Stephen's Boys and Girls Club Rockets basketball team and coaches had a nice time at George's Restaurant and the Southside vs. Springdale Har-ber game. The Boys and Girls club is a place where I grew up and learned and is where I love spending quality time with youngsters." – Joey McCutchen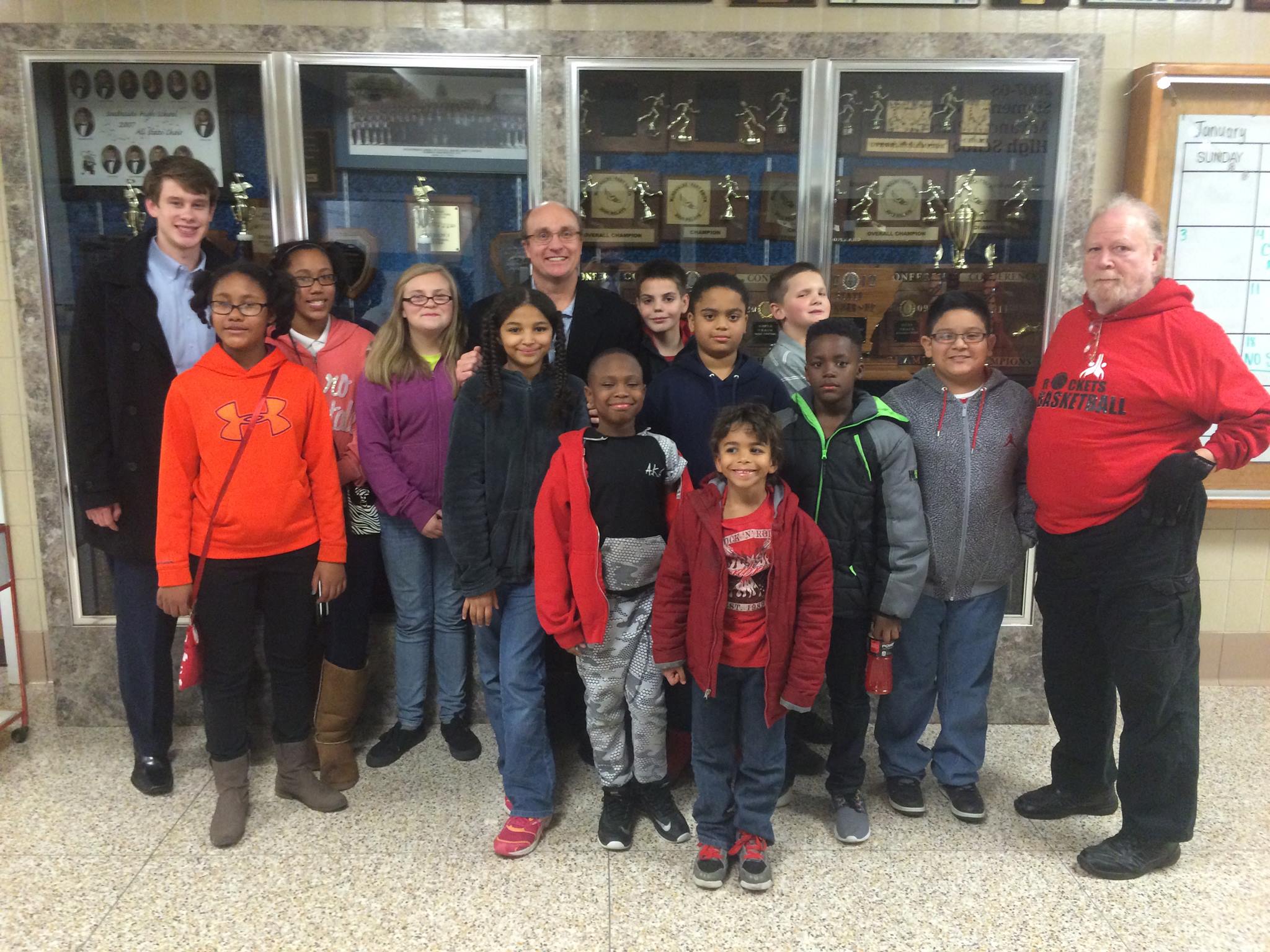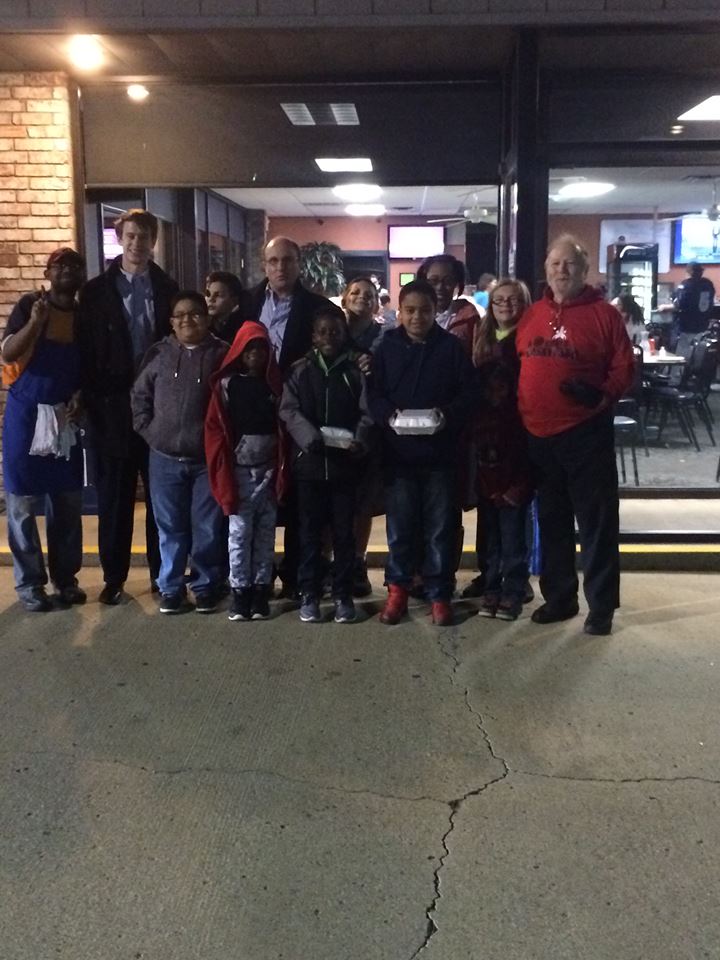 Natural Disaster Relief
Whenever natural disaster strikes, it leaves a trail of suffering in its wake. The Law Firm strives to bring relief to victims, both in the local and global communities.
Some of these activities include:
Autumnrun
To extend assistance to Haiti after the devastating earthquake, The Law Firm initiated the 1st Annual Autumnrun at Chaffee Crossing. The Western Arkansas Runners hosted the event, while local runners and walkers helped to raise funds for sustainable garden projects in Haiti.
Project Good Neighbor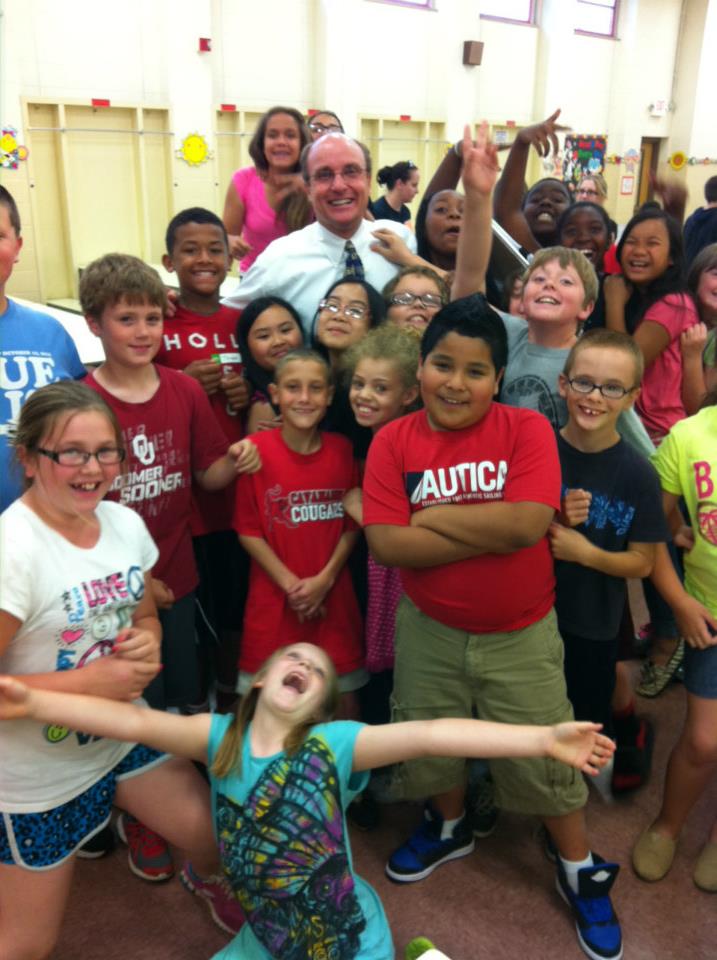 A tragic tornado hit Cincinnati, Arkansas, on New Year's Eve 2010, leaving many local residents in need of assistance. The Law Firm organized "Project Good Neighbor" on February 26, 2011. Volunteers from the Fort Smith region spent a Saturday helping to clean up debris and assisting residents with the rebuilding of their community. Since that time, project Good Neighbor has been reactivated every time we have neighbors in need, including recent tornados that occurred in Oklahoma.​
Partners in Education
Each year, The Law Firm chooses a local school to partner with. The Law Firm makes a positive impact by mentoring students, supporting the school faculty and staff, and donating items to the school, including a bicycle to be used as a perfect attendance award. This year, the Law Firm has partnered with Cavanaugh Elementary School. In the past several years, McCutchen Napurano - The Law Firm has partnered with Spradling Elementary School.
Student Mentoring

Mentoring area youth plays a significant role in The Law Firm's commitment to our community. For over two decades, Joey McCutchen has mentored youths from the Boys and Girls Clubs. Additionally, the staff at The Law Firm mentors students from Darby Junior High School. Students who aspire for a career in the legal profession are invited to shadow lawyers and paralegals at The Law Firm where they can see and experience the day-to-day preparations of case work, are introduced to local judges, given tours of the courthouse, and inspired to complete their education. The Law Firm also mentors area students through its partnership with area schools.
Project Child Seat Safety – 2016
This popular event returns to the Walmart parking lot on the corner of Rogers Avenue and Massard Road in Fort Smith every spring. Parents and grandparents are urged to stop by for a free safety inspection. Worn, outdated and recalled safety seats are replaced free of charge. Certified Child Safety Seat Inspectors from the Fort Smith Police Department will be on hand to provide instruction and inspections. This is a simple way to assure your child's safety for the summer months ahead.
On Saturday, March 26, 2016, McCutchen Napurano - The Law Firm hosted its 11th annual free child-safety seat inspection in Fort Smith.
McCutchen Napurano - The Law Firm are Partners in Education with Cavanaugh Elementary School.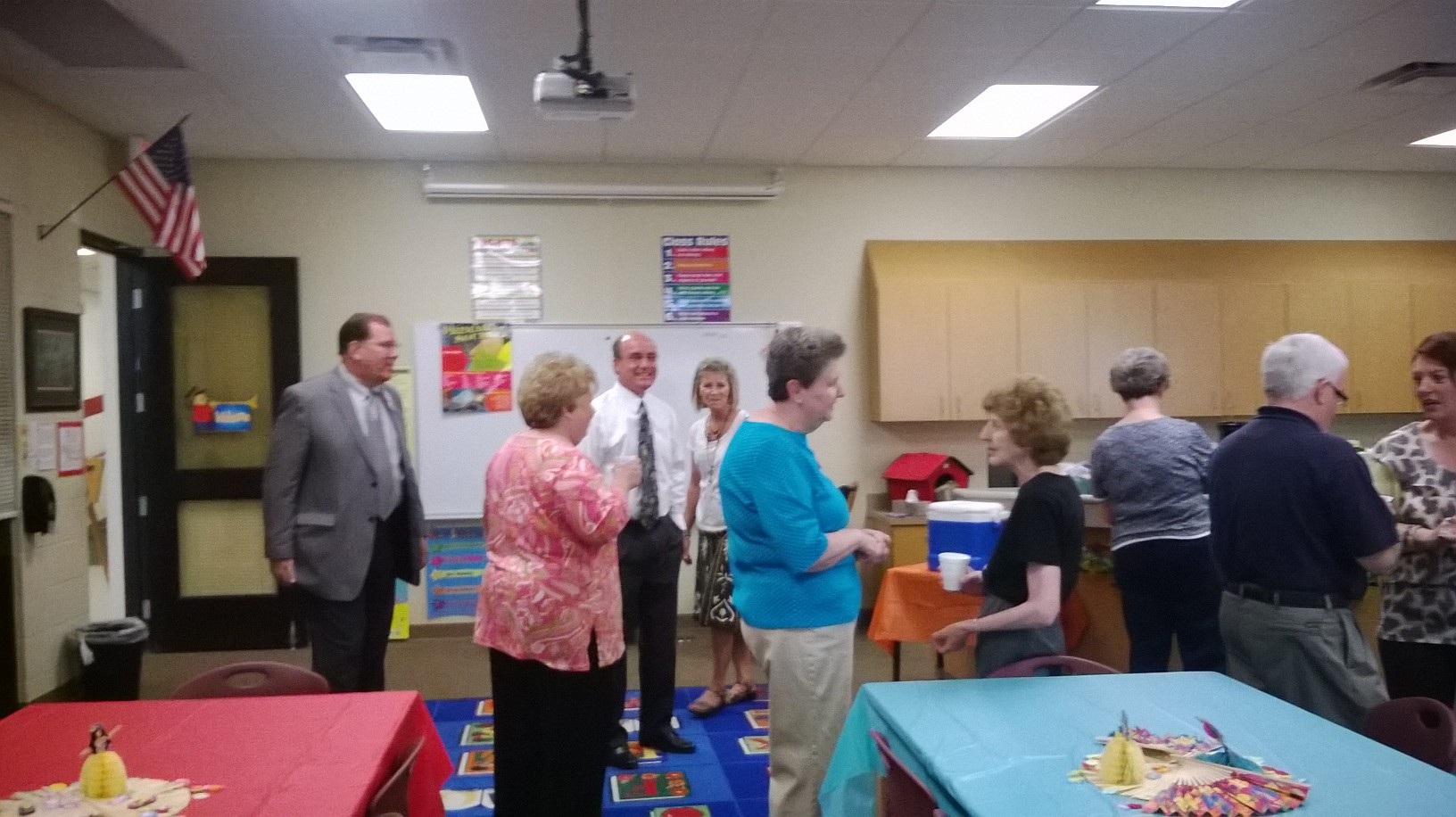 Fort Smith Governance Policy Dies, 'Sustainable' Debate On Hold
Requested a year ago, a Fort Smith governance policy died Tuesday night while debate over a new Sustainable Arkansas program was put on hold.
A resolution adopting the governance policy was plucked from the Fort Smith Board of Directors' consent agenda, then died for lack of a motion. The policy, one of the board's many 2014 priorities, was initially proposed during a priority-setting retreat last summer.
The seven-page draft includes a code of ethics and list of responsibilities for the mayor, vice mayor and Board of Directors. It also documents how the board should communicate with other boards, commissions and committees. In March, At-Large Director Pam Weber said that when suggesting the policy in 2013, "What I was really wanting was something for a new board member orientation, like a pamphlet."
At-Large Director Philip Merry Jr. acknowledged Weber's original request Tuesday night, adding that he felt some of the items in the policy are "a bit controlling."
"I have real concerns," he said.
Fort Smith lawyer Joey McCutchen asked directors to "vote no on this tonight." "We the people elect you all to use your independent judgement," he said. Other policy topics include "board decision-making process," "legal counsel and litigation," "censure of board members" and a dozen-plus more. In a 4-2 vote, directors tabled a resolution supporting a proposed Sustainable Arkansas program hosted by the University of Arkansas.
Michele Halsell, managing director of the Applied Sustainability Center at the UA, explained the proposal to the board during a study session last Tuesday. The program would offer third-party certification for cities based upon areas related to sustainability like energy efficiency, water stewardship, waste minimization, land use and health, she said. "I've gotten a lot of calls and email about this," Weber said. "I felt like after last week's study session that I knew quite a bit about this. But now I feel like maybe I need to do a little bit more research. What I'm hearing from citizens is not what I heard last Tuesday."
The proposed program is modeled after one for New Jersey municipalities. The cities of Fayetteville, Arkadelphia and Harrison have already written letters of support, according to Halsell.
McCutchen addressed the sustainability program. He told directors he believed it would "excessively regulate this community."
"We're not New Jersey, and we're not Hoboken," McCutchen said. "We're Fort Smith, Ark., and we don't want regulations that affect the use of our property."
Resident Noah Steffy said he and his family would move rather than live under the "burdensome" sustainability regulations.
In other business, the board voted to pay half the $3.8 million cost for construction of public roads to serve a new ArcBest corporate headquarters and future development at Chaffee Crossing.
ArcBest, based in Fort Smith, announced Friday plans to build just east of McClure Amphitheater. To accommodate the new development, the city and Fort Chaffee Redevelopment Authority are planning two new roads. The FCRA Board of Trustees agreed to pay its half Monday morning.
Directors also agreed to order owners of buildings at 606 N. 12th St. and 2308 N. 27th St. to demolish their condemned structures.
Added to next Tuesday's study session agenda was discussion of hiring an outside auditing firm to review "allegations brought forth on the legal billings presented to the city," as suggested by Merry.