Tara McCutchen Scholarship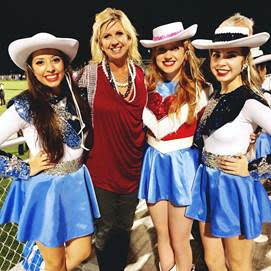 The Tara McCutchen Memorial Dance Scholarship Fund was established in the spring of 2017 to honor the life of Tara McCutchen and to continue her legacy of generosity and service. Tara was a loving wife, mother, and daughter, and she was also a talented volunteer dance coach at the junior high and high school levels. She spent countless hours teaching students to believe in themselves and served as a living reminder that hard work would pay off in life. Her commitment and dedication to those under her tutelage was evident in her enthusiasm and passion every day of her life.
The Tara McCutchen Memorial Dance Scholarship Fund was set up to honor Tara's love of dance and the lives she enriched with dance. Tax deductible and charitable donations should be payable and mailed to:
Tara McCutchen Dance Scholarship Fund, LLC
1622 North B Street
Fort Smith, AR 72901
A receipt will be mailed to the address you provide. As we remember the life of a vibrant and beloved teacher, we ask that you keep Tara and her family in your thoughts and prayers. Thank you for your continued generosity and support.