What You Need to Know About the Discovery Phase of Your Claim
Posted on Saturday, October 1st, 2022 at 11:47 pm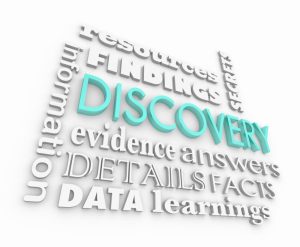 In most cases, personal injury claims are settled out of court through negotiations with the at-fault party and their insurance company. However, these negotiations do not always lead to a solution that all parties find acceptable. In such situations, the injured person's only recourse is to file a personal injury lawsuit.
One of the initial steps in a civil suit is the discovery phase. This phase gives both parties access to evidence, testimony, and insight that may prove helpful as the case progresses. Understanding the discovery phase process can help prepare you if you have a personal injury lawsuit heading to court.
What Happens During the Discovery Phase?
After you and your legal team file a lawsuit and the at-fault party responds to your complaint, the discovery process will begin. Discovery is a formal information-gathering process that the court oversees. The purpose of the discovery phase is for the legal team of each party to obtain the evidence that the opposing side will present during the trial. This can include information about the nature and causes of the accident and the extent of the injured person's losses. Discovery also allows each side to assess the opposing party's legal strategy.
Each legal team may employ several tools and tactics during the process, including:
Depositions – These are formal interviews in which an attorney questions a witness under oath to learn more about the opposing side's legal theory of the case. The interview is recorded and transcribed by a court reporter.
Requests for admissions – These serve as a written means by which a legal team can ask the opposing side to admit facts about the accident.
Requests for production – Attorneys may request that the opposing side produce physical evidence and documents.
Interrogatories – An attorney may send a series of written questions to the opposing party to understand the facts and circumstances of the incident and any legal claims the other side makes.
How Long Is the Discovery Phase?
The length of the discovery phase depends on the nature of the individual case. Judges tend to issue scheduling orders that stipulate deadlines for every stage of litigation, including discovery. Meeting these deadlines is essential, and failing to do so can badly affect your legal claim. This is one reason why it is vital to have an experienced attorney on your side to help you navigate the procedural rules that apply to your lawsuit.
What Happens After the Discovery Phase?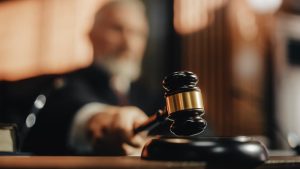 In some cases, the discovery process can change each party's assessment of their chances of success. As such, your lawyer might consider a reevaluation of their approach.
Many judges will require that the parties attend a mediation session before the trial commences. Mediation will allow both sides to communicate through a mediator, who can help them find common ground on which to settle before an expensive and protracted courtroom trial begins.
The case will proceed to trial if the mediation session fails to bring about a settlement. Elements of a civil trial include:
Motions from each side that may affect what evidence is admissible
Selection of the jury
Opening statements from each side
Direct examinations and cross-examinations of witnesses
Closing arguments from each side
Jury deliberation and verdict
Each side may also have an opportunity to appeal a verdict after it has been reached. However, appeals tend to come at a serious financial cost and can take years to conclude.
Contact an Experienced Personal Injury Attorney
Personal injury claims give injured individuals an opportunity to recover compensation for losses they have suffered as a result of an accident. The injured person can use this compensation to cover expenses such as medical bills, lost wages from missed time at work, and any damage to their property the accident caused. Additionally, the compensation can address non-economic losses such as pain, suffering, and loss of enjoyment of life.
Taking your personal injury claim to trial is a complicated and potentially overwhelming process if you are on your own. To minimize your stress and optimize your chances of success, you need a personal injury lawyer with experience, skill, and knowledge.
The Fort Smith personal injury attorneys of McCutchen Napurano - The Law Firm will fight for the full and fair compensation you deserve at every step of the way. Call us today at (479) 783-0036 or contact us online for a free case evaluation.
Related posts: