Harmful Pharmaceutical Drug Lawsuit Attorneys in Fort Smith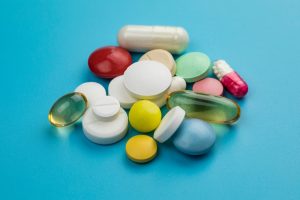 Although the entire purpose of a prescription drug is to promote better health, sometimes, these treatments can hurt rather than help. Even when you follow your doctor's orders, harmful pharmaceutical drugs can injure you. No one anticipates injury from taking the medication meant to make them feel better. Unfortunately, treatments with dangerous pharmaceuticals can cause serious injuries.
Dangerous and defective drugs make it into the hands of consumers, even though the medication seems safe. Statistics from the Journal of the American Medical Association show that safety issues were found after the pharmaceuticals reached the market in a third of treatments approved by the US Food and Drug Association (FDA). Unexpected, serious side effects also cause harm. Injuries can happen if you take a prescription drug that causes serious side effects and you receive no warning those side effects could occur.
If a prescription drug injured you or a loved one in the Fort Smith area, a personal injury lawyer from McCutchen Napurano - The Law Firm can help you launch a harmful pharmaceutical lawsuit. We can help you pursue any compensation you might be entitled to receive for the harm done to you by drugs you thought were safe.
Call us today at (479) 783-0036 for a free case review.
Causes of Unsafe Pharmaceuticals
Injuries from dangerous or defective prescription drugs can happen for different reasons. The cause of your injury could be any of the following:
Defective design of the drug
Defective manufacturing process
Failure to warn consumers about potential side effects
If the pharmaceutical was unsafe for any of these reasons, then you might be eligible to file a product liability lawsuit. McCutchen Napurano - The Law Firm's defective product attorneys can assist you with determining whether you are entitled to compensation.
Injuries from Unsafe Pharmaceuticals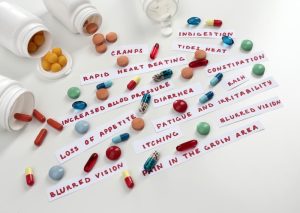 Dangerous drugs can cause many different injuries. Reactions to dangerous pharmaceuticals can be moderate, severe, or even life-threatening. These serious injuries can impact your overall health and quality of life. According to The Merck Manuals, medical references published by the American pharmaceutical company Merck & Co., moderate injuries can include any of the following:
Vision trouble
Rashes that are widespread and long-lasting
Urination issues
Muscle tremors
Mental ability changes
Mood shifts
Decreased white blood cell count or other changes in blood
Severe injuries from unsafe pharmaceutical drugs cause persistent or significant disability or hospitalization. Severe injuries can include injuries present from birth caused by dangerous or defective pharmaceutical exposure during pregnancy. These types of injuries may be life-threatening. Examples of severe injuries can include:
Allergic reactions
Organ damage or failure
Heart rhythm inconsistencies
Tragically, injuries from dangerous and harmful pharmaceutical drugs can sometimes result in the loss of life. A dangerous or defective prescription drug can cause death when a fatal health condition occurs because of the drug, even if death occurs later and not immediately after taking the medication.
Any harm caused by a defective pharmaceutical is not your fault, and you should not have to pay for your related medical treatment and recovery.
Recovery in Unsafe Pharmaceutical Cases
If you have suffered an injury from a defective drug, you may be able to recover compensation. The specifics of your situation determine what types of losses for which you may be owed compensation.
When you are injured, you could incur both economic and noneconomic losses. Economic losses include the monetary losses you experienced because of your injury. This type of loss usually has an identifiable, fixed value. Examples of economic losses for which you may be able to obtain compensation include:
Past medical expenses
Future medical expenses
Lost wages
Lost future wages
Reduced earning capacity
Sometimes, the most devastating losses after a defective or dangerous pharmaceutical injury are not monetary at all. You can also seek compensation for what you endured. Examples of noneconomic losses that might be eligible for compensation include:
Pain and suffering
Mental anguish
Anxiety
Post-traumatic stress disorder (PTSD)
Disfigurement
Finally, if your loved one died from using a harmful pharmaceutical product, you may be able to bring a wrongful death action. In such a case, you may be able to pursue a claim against those responsible for the loss of your loved one. The personal representative of the deceased's estate can file a wrongful death lawsuit. If the court did not appoint a personal representative, the surviving spouse, children, parents, or children could file the case. You could pursue compensation for:
Funeral and burial expenses
Medical expenses
Pain and suffering of the deceased
Loss of household services
Loss of consortium
Loss of financial support
Timeline to File a Defective Pharmaceuticals Lawsuit
In Arkansas, the statutes allow three years to file a product liability claim based on the harm the dangerous or defective drug caused. If you wait to file your claim until after the three-year statutory deadline passes, you will have lost your opportunity to pursue compensation through the court system.
The Arkansas statutes also allow a three-year period to file a wrongful death claim.
How Can I Afford a Lawyer?
If you can't work because of your injuries and have a growing pile of medical bills from getting treatment from a dangerous or harmful pharmaceutical, you're probably sure you can't afford a lawyer. However, here at McCutchen Napurano - The Law Firm, we work on a contingency fee basis. That means you owe us nothing upfront. We work hard on your case, and when we get compensation for you, we take an agreed-upon percentage of your settlement or award as our fee. If we don't get you any money, you owe us nothing.
Contact a Fort Smith Harmful Pharmaceutical Drug Lawsuit Attorney Today
Harmful pharmaceutical drugs cause injuries that can change the course of your life. The compassionate harmful pharmaceutical drug lawsuit attorneys at McCutchen Napurano - The Law Firm understand your challenges. Whatever injuries and losses you have endured, we can help you pursue the compensation you're owed. The Fort Smith defective product lawyers of McCutchen Napurano - The Law Firm are experienced in handling defective pharmaceutical cases and will guide you through the legal process so that you aren't alone.
Call us today at (479) 783-0036 for your free consultation. Let's begin developing a legal strategy to help you pursue the compensation you deserve.
Related posts: