How to Prevent Autumn Motorcycle Accidents
Posted on Wednesday, September 22nd, 2021 at 11:04 pm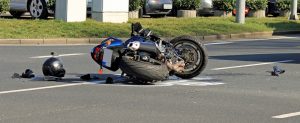 The arrival of autumn brings a range of new hazards to motorcyclists. You can encounter dangerous conditions that you didn't have to deal with during the summer months. Although winter is one of the most dangerous times of the year for driving, the fall can be just as perilous for motorcyclists.
The return of fall also means the return of summer vacationers, school children, and heavy traffic. Most people need to get back to their everyday schedules, drive to their jobs, run errands, drop their kids off at school, and tend to other responsibilities. An increase in vehicles on the roads increases the likelihood of an accident.
You should take some precautions to keep yourself safe whenever you take your bike out for a ride. Following these tips could help prevent you from suffering injuries in a catastrophic collision.
Perform Maintenance on Your Motorcycle
Whether you've been riding your motorcycle all summer or plan to take it out for the first time in months, it's critical to perform maintenance. If your bike has been sitting in the garage collecting dust and you want to ride it now that the fall has brought milder temperatures, you should inspect it thoroughly first.
Fill it up with gas and check the tire pressure. Check the levels of the coolant, brake fluid, and other liquids. Test the controls to ensure they work. You should also address any damage you find promptly. If you notice worn-out parts, replace them immediately. If the manufacturer issued a recall, promptly take care of it.
Stay Alert in School Zones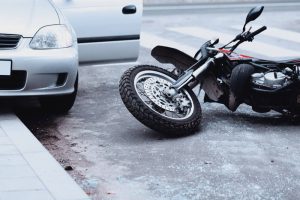 Children go back to school during autumn. That means you'll likely encounter school buses and heavy traffic while parents drop off and pick up their kids each day. Some students walk to school, increasing the amount of foot traffic on sidewalks, crosswalks, and other areas.
When you enter a school zone, slow down and survey the area for children. If you notice anyone walking along the side of the road, maintain as much distance from them as possible. Pay attention to traffic signals and stop for anyone crossing the street.
Remain Cautious in Dangerous Conditions
Whether you encounter adverse weather or dangerous roadways, you should slow down and proceed with caution. Potholes, road debris, and other hazards can cause you to lose control of your motorcycle and crash into a nearby vehicle or tree. You could fall off your bike and land on the hard pavement, breaking bones or hitting your head in the process.
If there's heavy rain, flooding can occur. If you speed or behave recklessly on your bike, you could hydroplane. When that happens, you can't do much to avoid a collision. All you can do is ride it out and hope you don't end up in an accident with another driver.
Strong winds can also cause problems for motorcyclists. You're riding a significantly smaller vehicle than a car or truck. You also don't have a metal frame protecting you from the outside elements. If you're not careful, a strong gust of wind could knock you to the ground.
Watch for Hazards
The environmental factors you encounter can create hazards for motorcycle riders. Driving over a pothole might be simple for someone in a large truck or SUV. However, any disruption to the forward motion of a motorcycle can result in an accident.
If you notice an upcoming hazard in the road, such as a pothole, tree branch, pile of leaves, or crack in the pavement, try to ride around it. If you can't avoid it, adjust your speed and cautiously pass by or over it.
Stay Visible to Other Motorists
Riding a motorcycle at night can be exhilarating. You can watch the sunset and take in the cool night air. However, it can become a life-threatening situation if you don't dress appropriately.
Avoid wearing black clothes. You could blend in with your surroundings, especially if there aren't any street lights. It's better to wear bright-colored clothing. You can also place some reflectors on your motorcycle and helmet so nearby drivers can see you.
Speak to a Dedicated Motorcycle Accident Lawyer
McCutchen Napurano - The Law Firm has decades of experience helping accident victims stand up to the negligent individuals and companies that harmed them. When you hire us, you will be our top priority as we're building your case to try to reach your desired outcome. You can depend on us to fight by your side for the justice and compensation you deserve.
If you sustained injuries in a motorcycle accident due to another person's negligent misconduct, contact McCutchen Napurano - The Law Firm immediately. We can review the circumstances of the crash during a free consultation to determine whether we can help. Call (479) 783-0036 right now or reach out to us online.