Why Posting on Social Media After an Accident Can Hurt Your Case
Posted on Saturday, January 1st, 2022 at 3:35 pm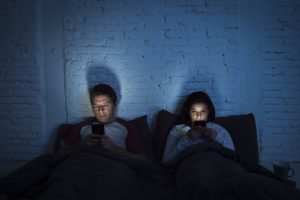 More than half the world's population uses social media. According to the Pew Research Center, 70 percent of Facebook users and 60 percent of Instagram and Snapchat users visit the site at least once a day.
Millions use Instagram, Facebook, and Twitter to share the highlights of their lives with friends and family. It's just natural to want to reach out for support after a traumatic accident. If you were injured in an accident that was caused by someone else's negligent actions, you'll want to stay off social media.
Unfortunately, if you use social media after your accident, you may be setting a trap the defendant's insurance company or attorney may use against you.
What Information Is Available on Social Media?
Insurance adjusters and defense attorneys are skilled at creating a narrative that supports their client. Even social media accounts that haven't been used in a long time have a wealth of information that can be found. Typically, a profile will contain:
Where you grew up
Your date of birth
Occupation
Relationship status
Education
Associations
Photos of friends and family
Posts and comments
Videos that may demonstrate your speaking pattern
This initial information is useful to insurance adjusters and defense attorneys. However, they are typically looking for messages and images that may provide evidence to help them deny your claim.
After an accident, insurance companies look for any information you post on social media. They research you and gather evidence of any information you post before and after the crash. They look for posts that take place on the day of or in the immediate moments after a crash. They will also troll through your friend's and family's social media since they may have posted detailed information.
How Your Social Media Posts Can Be Used Against You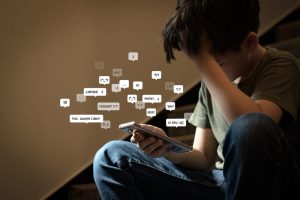 After consulting with a personal injury attorney, you'll learn that you should not talk with anyone after a crash. Anything you say can be used against you. Even an innocuous comment under a picture of your crashed car captioned "I crashed my car," can suggest that you were liable for the accident.
Friends and family who contact you after an accident on social media asking how you feel could also hurt your settlement. An inadvertent comment that you feel good can be misconstrued to mean you were never injured.
After an accident that was caused by someone else's negligent actions, you may feel like ranting or venting about the situation. However, the defense team can make it look like you're a vindictive person who is only filing a lawsuit out of revenge. Any negative comments about what happened can make a judge or jury less likely to show compassion.
It is recommended you take photos and videos of the scene. This helps to document what happened and can help support your case. But posting those images releases information that may inadvertently offer details about your life and opinions to the defendant.
When you talk with your personal injury attorney, you are speaking in complete confidentiality. However, you can only claim confidentiality if you share these details only with your lawyer and no one else. Once this information is shared on social media, it becomes public knowledge and is no longer confidential.
Accident claims and lawsuits can be challenging, emotionally and financially. Defense attorneys and insurance adjusters focus on ensuring that their client pays as little as possible. It's important to avoid mistakes that may make it easier for them to deny your compensation claim.
How to Manage Your Social Media
Given that this information can harm your case, we advise you to take several steps with your social media accounts. First, do not delete anything. There are very few things that can damage a claim or lawsuit as severely as destroying what the other side sees as potential evidence.
Preserve your current postings and archive the contents. After speaking with your attorney, you may want to consider deactivating your account until your case is completed. As importantly, you must ask your friends and family to refrain from posting any comments or pictures about you on their social media.
Keep an eye out for when you are tagged in comments and monitor this carefully. Do not send any information about your case in emails, texts, or private social media messaging apps. Any communication can ultimately destroy your case.
How an Experienced Arkansas Personal Injury Attorney Can Help
If you were injured in an accident that was caused by someone else's negligent behavior, you may be entitled to compensation. The experienced and compassionate personal injury legal team of McCutchen Napurano - The Law Firm are concerned about your well-being.
We fight aggressively and tenaciously to protect your rights and seek fair compensation for your injuries. In a personal injury case, you never pay anything unless and until we settle with the insurance company or win your case in court. This means the fees we charge are a percentage of the amount we recover for you. In other words, we only get paid when you get paid.
We encourage you to call the office today at (479) 783-0036 or contact us online to get your free consultation and discover the benefits of working with an experienced and compassionate team.
Related posts: