Joey McCutchen featured in opinion piece in the Northwest Arkansas Democrat Gazette
Posted on Thursday, August 10th, 2017 at 10:37 pm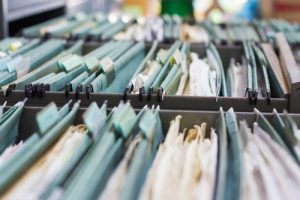 In a new opinion piece published by the Northwest Arkansas Democrat Gazette, author Mike Masterson discusses attorney Joey McCutchen's client, Bruce Wade's Freedom of Information Act case against the city of Fort Smith. In the piece, Masterson refers to attorney McCutchen as a "transparency-lovin' legal eagle", and he discusses the proposed settlement that asks for city officials to admit that they violated laws in conducting public business over email without notifying the public. McCutchen's client alleges that these informal electronic meetings should not be allowed to occur since they are not properly reported.
The piece goes on to quote attorney McCutchen: "If the proposal is accepted, it will save the taxpayers thousands of dollars while ensuring transparency in government as intended by the Freedom of Information Act."
To read the full opinion piece in the Democrat Gazette, click here.