Five Tips for Safe Travel During the Holidays
Posted on Friday, October 22nd, 2021 at 11:29 pm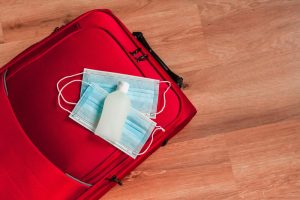 Heavy traffic often arises during the holidays. Between Thanksgiving and New Year's, a lot of people decide to take out-of-town trips to see family and friends. While many travelers choose to fly to their destinations, others opt for the scenic route and drive. More vehicles on roadways mean heavy traffic, delays, and frustrated motorists.
Drivers and passengers face an increased risk of accidents during the holiday months. There are often a significant number of people to navigate around on the road. Some motorists feel exhausted from the busy schedules they endured while trying to prepare for their trips. Others choose to stay in town and might make the dangerous decision to drive home after a night of drinking with friends.
Although the holiday season should be an enjoyable time where you get to see distant relatives, reconnect with friends that moved away, and eat a lot of delicious food, you could encounter scenarios that place you at risk of harm. These tips could help you stay safe while traveling during the holidays.
Plan for Your Trip in Advance
Prepare for your road trip, especially if you're traveling hours away or to a state on the other side of the country. You should plan out every little detail, including the best route to take and where you can stop to take breaks.
Before you venture out on your excursion, send a copy of your route to your friends or family, so they know where you're going to be. If you don't arrive at the expected time, it could alert them to a potential problem.
Research the areas you're driving through thoroughly. Take note of gas stations along the way where you can stop to refuel and restaurants to dine at if you get hungry. You should also look for hotels if you need to rest or want to split your road trip into multiple days.
Some parts of the country are remote and don't have the necessities drivers need during a long drive. If you don't make plans before leaving your home, you could find yourself stranded in the middle of nowhere because you couldn't find a gas station.
Check the Weather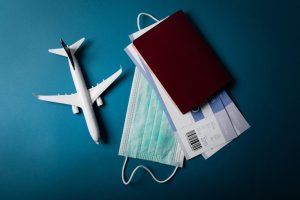 Adequate preparation also means checking the weather forecast. If you live in a hot climate and plan to travel to a hot climate like Florida, you likely won't have to worry about snow or ice. However, the hot temperatures and humidity could put your health at risk if your vehicle breaks down and you haven't packed bottled water.
If you're driving to a cold climate, you could expect frigid temperatures, snowstorms, and black ice on the roads. Try to stick to routes along major roads so you're more likely to find a place you can pull over and wait for the adverse weather to pass if necessary.
Inspect Your Car
You should already bring your car in for routine maintenance, but a trip during the holiday season means your vehicle should be in tip-top shape. If you're driving far from home, you probably won't make it to your destination safely with a malfunctioning engine or steering system.
Inspect your car for mechanical issues and repair or replace damaged parts you find. If the manufacturer recalled one of its parts, replace it promptly to avoid problems during your trip.
Begin Your Road Trip Early
Since congested roads are common during the holidays, you will want to leave home as early in the morning as possible to avoid traffic. When you're around more cars, the risk of an accident increases. People are often in a rush to see their families or drive to work if they're planning to stay home for the season. Either way, it's best to avoid peak travel times.
Your preparations for your upcoming holiday vacation should also include planning a route that prevents you from rushing. You want to see your family or get to your friend's house on time for the Christmas party but don't want to speed or behave recklessly at the wheel.
Determine how long it's going to take for you to get there and leave with enough time to account for unforeseen circumstances, such as heavy traffic, construction, accidents, and other delays. If you're running behind schedule, don't panic. Safety is more important than punctuality.
Take Frequent Breaks
Taking breaks throughout your drive is especially crucial if you're traveling a far distance. You might think you can drive for hours without stopping to rest. However, fatigue can set in, impairing your faculties. Fatigued driving often leads to a slower reaction time, reduced motor skills, and poor decision-making.
Give yourself the necessary time to pull off of the road and stop for a bathroom break, food, or a nap at a hotel.
Contact Us
If you were injured in a traffic-related accident due to the negligent actions of another driver, contact McCutchen Napurano - The Law Firm right now to discuss your case.
One of our car accident lawyers can meet with you for a free consultation to advise your legal options and help you seek the compensation you need to heal your injuries.
Call us today at (479) 783-0036.