Distracting Driving Safety Program's Poster Contest Winners
Posted on Tuesday, December 12th, 2017 at 10:20 pm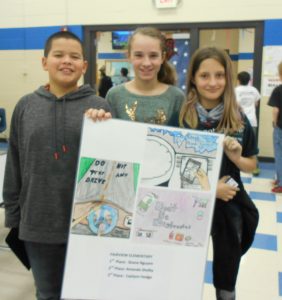 This week our law firm will be presenting awards for our Distracting Driving safety program's poster contest. Today we spotlight Fairview Elementary School. A special thanks to their outstanding Principal, Peggy Walter, the 6th grade teachers and students. Judges from our community were invited to select the winning posters.
Drum roll please…..
1st Place: Shane Nguyen received an iPad
2nd Place: Amanda Shelby received a $100 gift card
3rd Place: Caelynn Hodge received a $50 gift card
We look forward to announcing additional winners at Cavanaugh, Euper Lane and Immaculate Conception later this week.