Joey McCutchen Named Arkansas Trial Lawyers Association President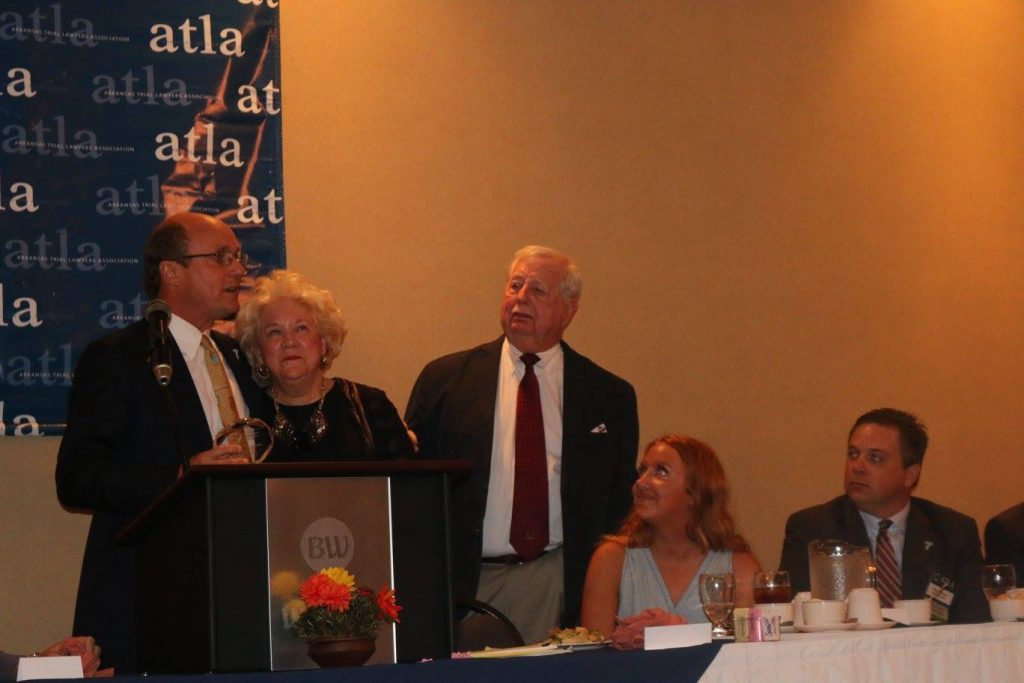 McCutchen Sexton Napurano – The Law Firm is proud to announce that our very own Joey McCutchen was recently named the Arkansas Trial Lawyers Association President for the upcoming year. In addition to his new title, Joey was awarded the Roxanne Wilson Advocacy Award. This award recognizes an attorney with the values embodied by the Arkansas Trial Lawyers Association and the late Roxanne Wilson, for whom the award is named: hard work, active advancement of advocacy in the legal system, and devotion to the legal profession, family, and community. Joey reflects these qualities in his appreciation of his legal team and his family. He dedicated the award to his beloved late wife, Tara McCutchen. Joey was joined in his dedication by Tara's mother and father, Carolyn and Terry Vines, as well as his daughter, Victoria McCutchen. Joey's other daughter, Elizabeth McCutchen, was unable to be present at the ceremony, but is equally proud of her father's achievement.
Our firm is very proud of the positive qualities Joey possesses. Such hard work and dedication are what make our firm so successful. All of our attorneys remain devoted to the Fort Smith community, our clients, and the pursuit of justice. If you or someone you love has been injured in an accident due to the reckless or negligent actions of another party, contact McCutchen Sexton Napurano – The Law Firm. We are here to advocate for you throughout the entire legal process. To learn more about our services, contact us at (479) 783-0036 today.