Chip Sexton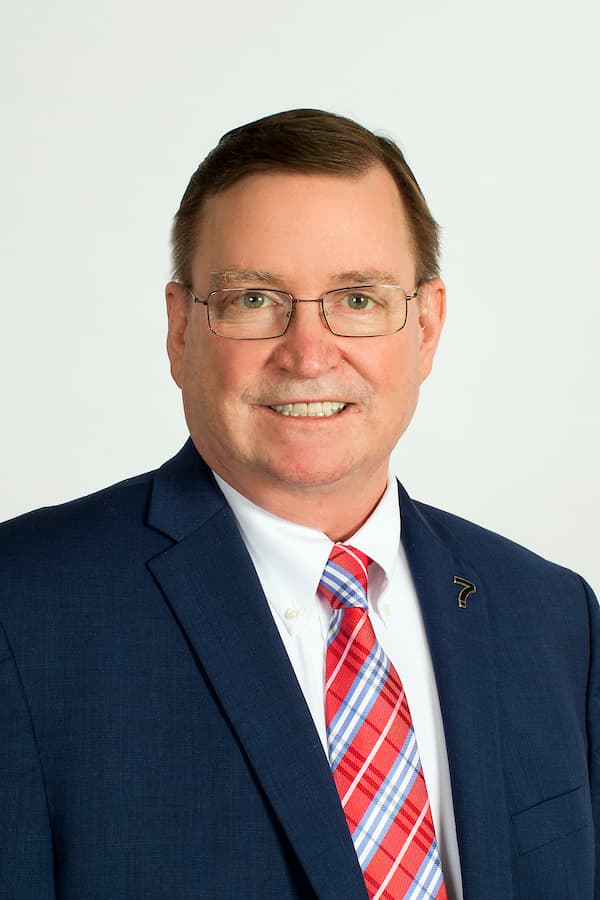 Sam "Chip" Sexton, III, was born and raised in Fort Smith. After graduating from Southside High School, Chip worked as a policeman with the Fort Smith Police Department and Springdale Police Department. He attended the Arkansas Law Enforcement Training Academy in 1979 and graduated with the top academic honor from his law enforcement academy class. In 1982, he received the J.E. Munns, Jr. Memorial Humanitarian Award given by the Arkansas Municipal Police Association for action taken as a policeman that resulted in saving the life of a person who had been injured in a burning vehicle.
Chip obtained a Bachelor of Arts Degree with Honors in Criminal Justice from the University of Arkansas in May 1984. He graduated with a Juris Doctor with High Honors, as valedictorian of the University of Arkansas School of Law in May 1987. His grade point average was slightly better than straight A's because of the number of A+ grades he received in law school. He was also a member of the Arkansas Law Review while in law school.
After graduating from law school, Chip made the highest grade on the Arkansas Bar Examination among the people taking the bar examination in the spring of 1987. He then went into private practice with his father, Sam Sexton, Jr., in Fort Smith, Arkansas from March 1987 to April 1996. And, he was licensed as a member of the Oklahoma Bar Association in 1987.
In April 1996, Chip began serving as general counsel to a public company, Consolidated Eco Systems, Inc., and served in that capacity until 1999. In January 2000, he began serving as general counsel to another public company, Loislaw.com, Inc., an internet based legal research company. He served in that capacity until November 2001.
He has served on the board of directors of various profit and non-profit corporations. He practices primarily in the area of personal injury and insurance litigation. Chip is licensed to practice law in both Arkansas and Oklahoma. He is married and has one son and two daughters.